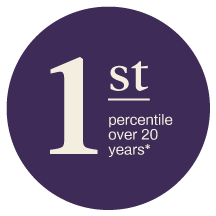 Canada is a well-governed, resource-rich country full of entrepreneurial spirit.
Its deep financial markets have been a great place to invest.
Independent for 32 years and managing total assets of approximately $27 billion, Letko Brosseau has provided clients long-term outperformance with investments in Canada and around the world. We take a long-term view based on fundamental research, economic analysis, and the deep industry expertise of our talented team.
Also managing Balanced, Global Equity, Emerging Markets Equity & Fixed Income.